About The Autumn Leaves Festival™
The 2022 Autumn Leaves Festival™ marks it's 56th Anniversary. This special festival is one of North Carolina's longest running, most successful events, and is consistently recognized as a Top 20 Events in the Southeast by the Southeast Tourism Society.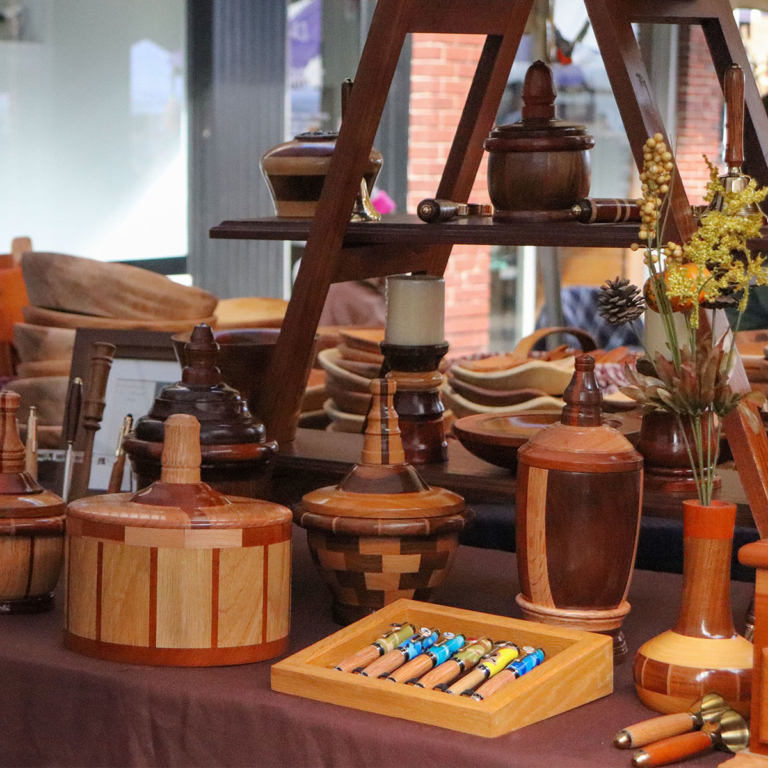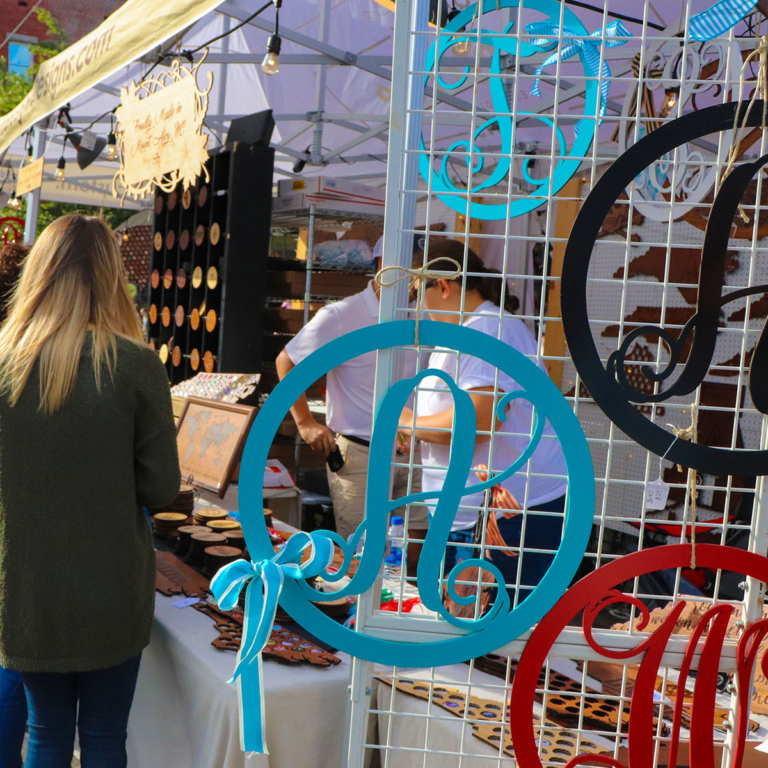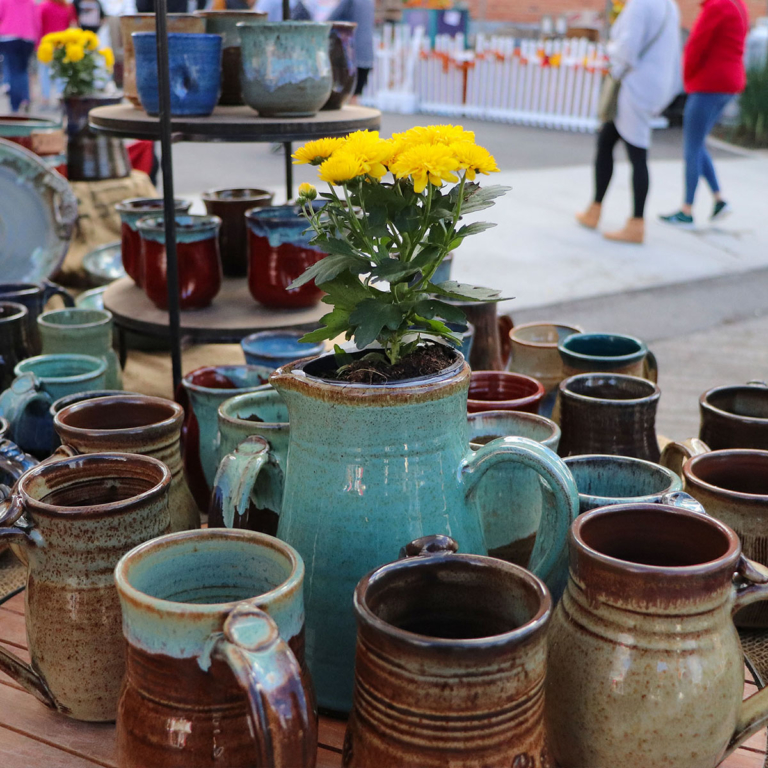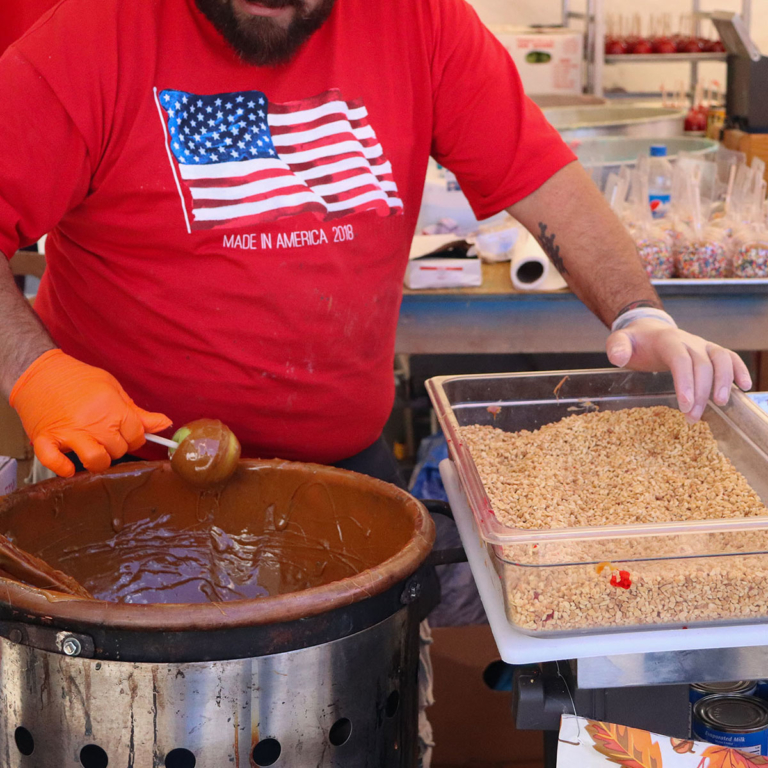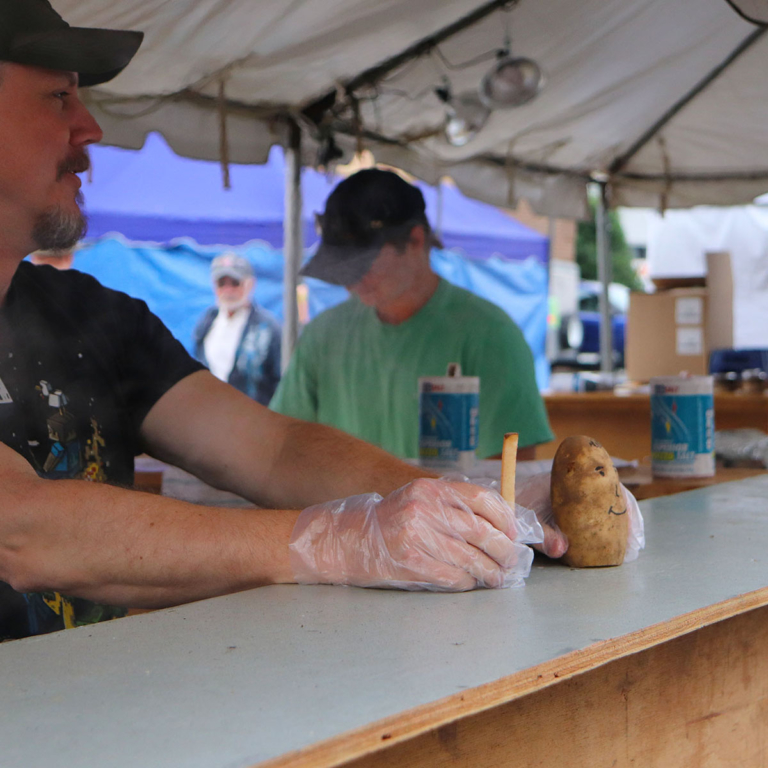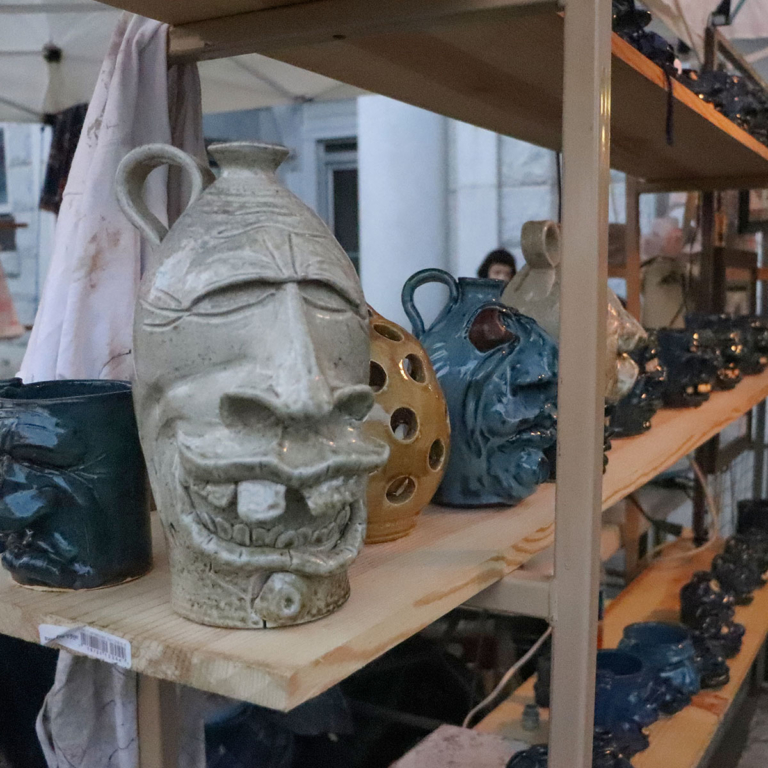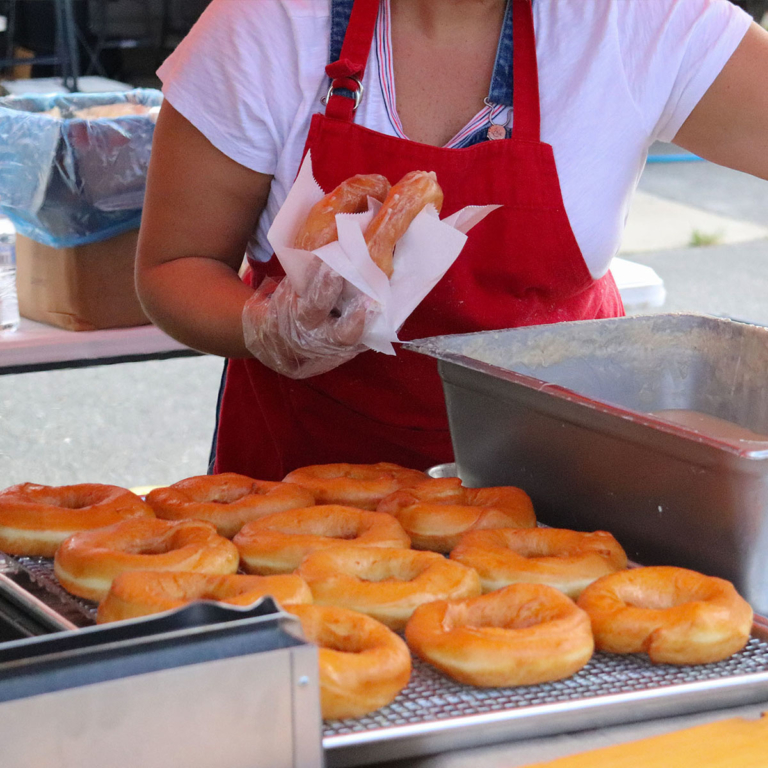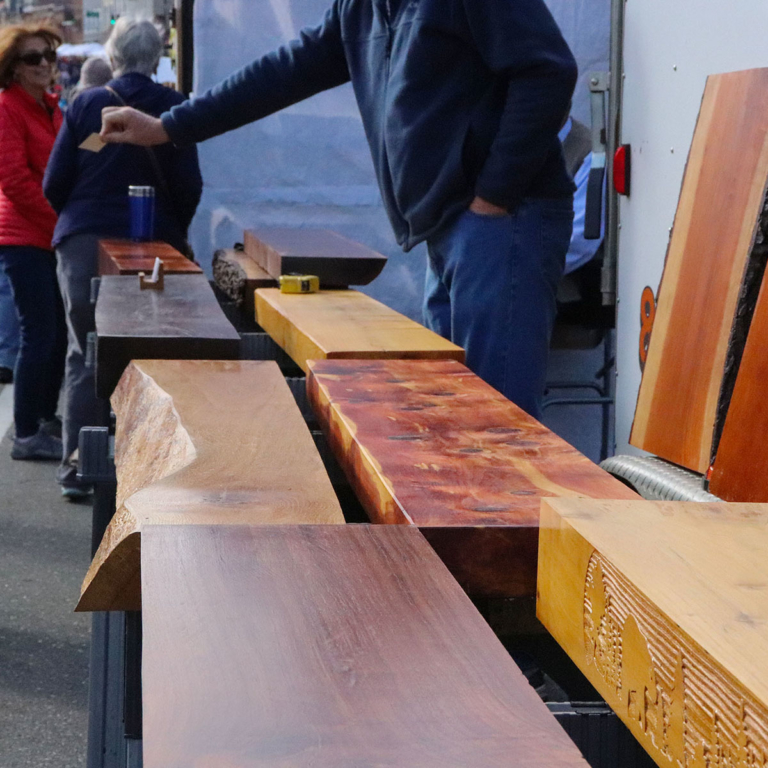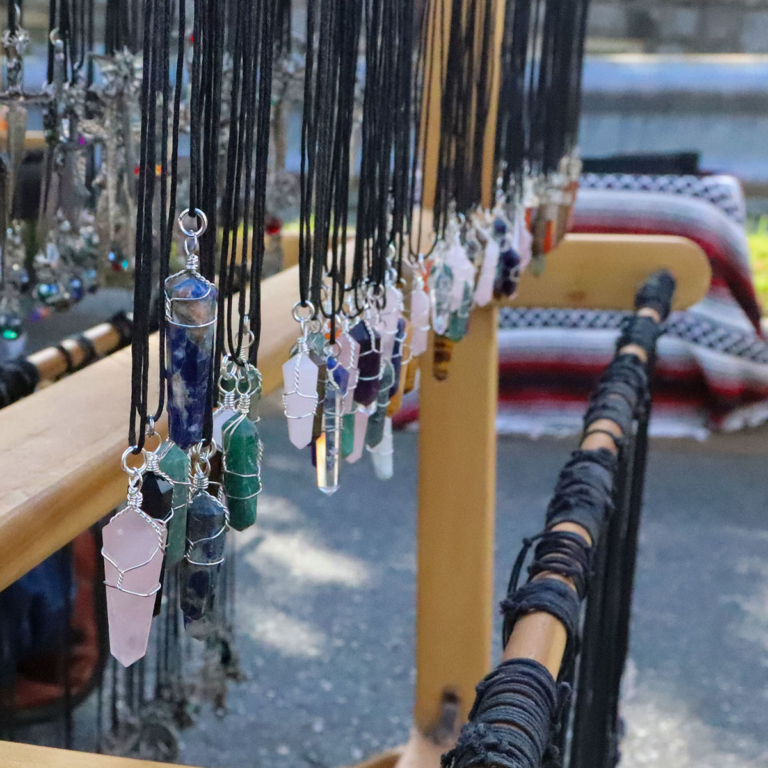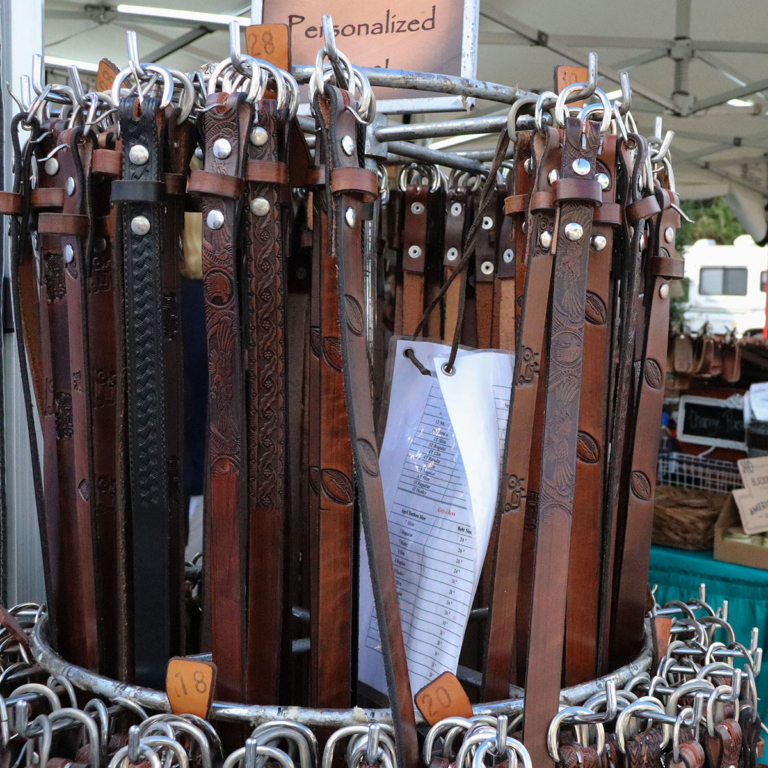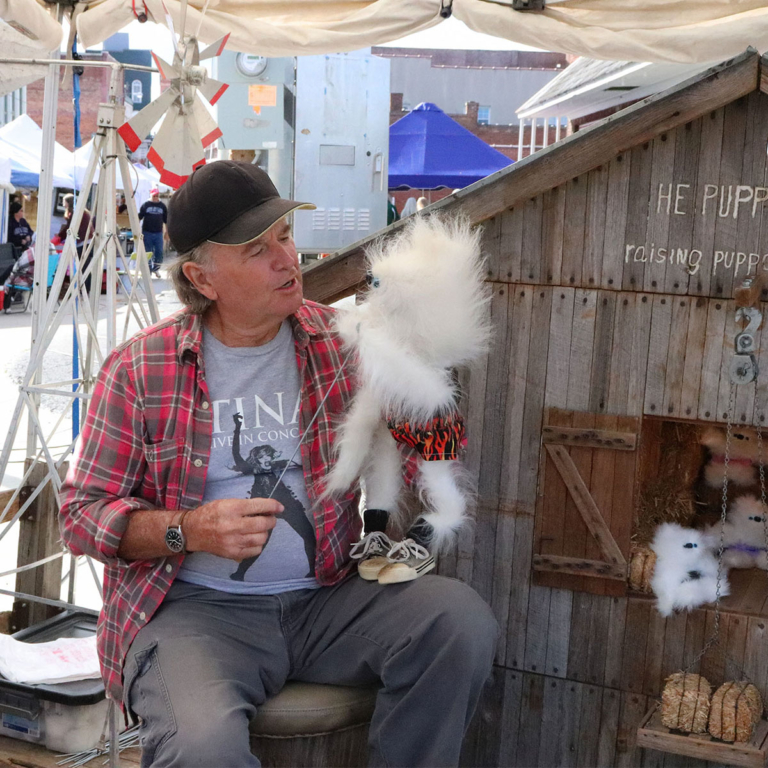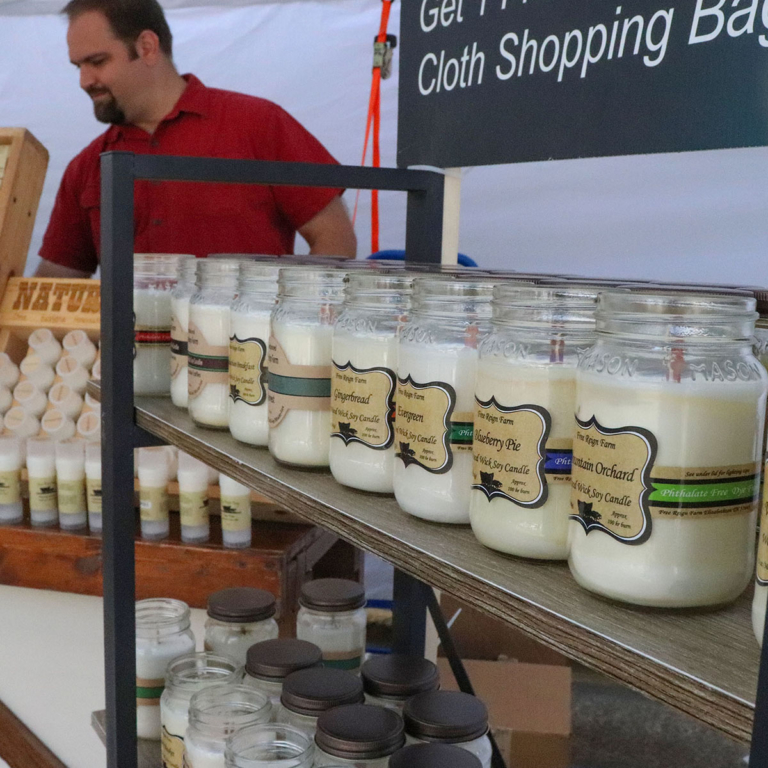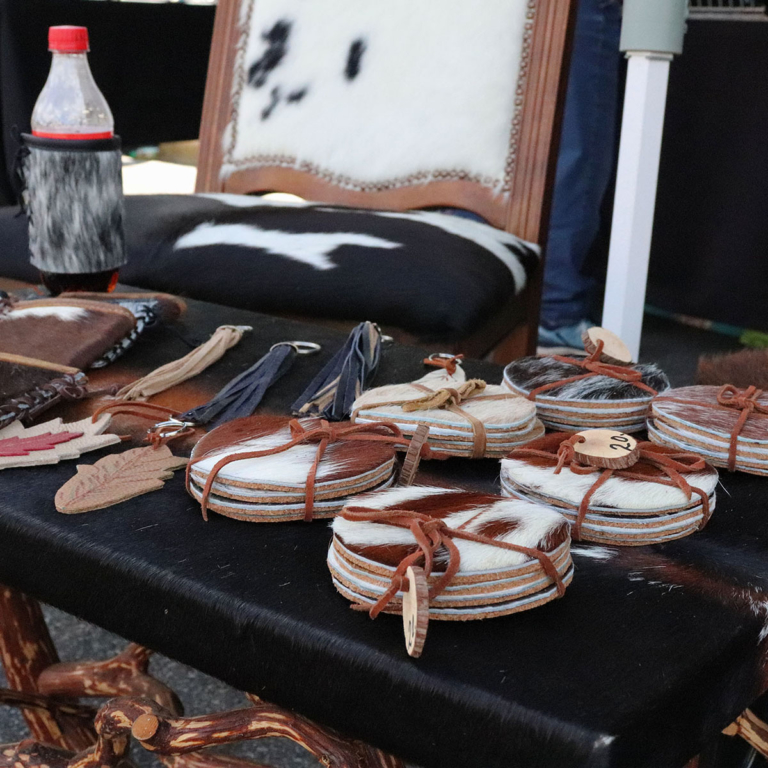 Arts / Crafts
The roster of artisans and craftspeople covers such media as pottery, paintings, textiles and jewelry. The unique arts and crafts of more than 200 craftsmen line the streets with many demonstrating their talents and skills passed down through the generations. (List of vendors coming soon.)
Food
Then, there is "Food for the Soul", ham biscuits, collards and cornbread, barbecue, ground steak, Amish doughnuts and pretzels and more served with hospitality by our local civic and service organizations. It's a walker's paradise with visual delights and mouthwatering treats at every stop.
Music
The festival showcases our rich musical heritage, such as Old-time, Bluegrass and Gospel performed by local musicians on the downtown stage. It's a toe tapping, foot stomping, hand-clapping kind of weekend where old friendships are renewed and new friendships are made. The Autumn Leaves Festival™ is a homecoming where guests become neighbors.
Shuttle Services
Round-trip shuttle services every 15 – 20 minutes, with on-call locations. $2 Per Person 12 Years and Up Each Way, $0 for Children under 12
Schedule: (Starting 10/11/2019) Friday - Saturday 9pm-6pm, Sunday 12pm-5pm.
On-Call Locations: Mayberry Campground, Quality Inn, Holiday Inn Express, Hampton Inn, Knights Inn, Mayberry Motor Inn, Comfort Inn.
Pick-Up / Drop-Off Locations: North end of N. Main St. – corner of W. Elm and N. Main St. S. Renfro St. at Donna's Barber Shop South end of Main St. – In front of City Hall Corner of Willow St. and W. Independence For more information or assistance, call the Mount Airy Visitor Center (336) 786-6116.
Services Provided by YVEDDI.
History
In 1966 the Autumn Leaves Festival™ began as a closing celebration for tobacco and apple harvesting seasons. Now it is a celebration of the start of Surry County's breathtaking Autumn season. Hundreds of thousands (200,000+ in 1 weekend!) of visitors have enjoyed the true spirit of America's Hometown through the rich heritage and scenic beauty that surrounds the community. Leaves begin to change color, the comfortable cool weather sets in, and the Autumn Leaves Festival™ welcomes one and all to experience the joy of it with friends and family!
Rep the Autumn Leaves Festival All-Year-Round
Check out the 2022 edition of the Autumn Leaves Festival™ shirt.
Come get one at the Chamber of Commerce information booth Friday, Saturday, or Sunday (Oct 14-16)!

Long Sleeve Shirt, Color: Ash Grey, Price: $30, Sizes: Adult S – Adult 3XL
Surry County, North Carolina is not only the home of the Autumn Leaves Festival™. There are lots of fun attractions, sites to see, and activities all around. From parks, greenways, wineries, and farms to Mayberry attractions and local events. To plan your trip, visit the Mount Airy Visitor Center website, the Greater Mount Airy Chamber of Commerce website, or contact the Visitor Center directly for more information. (336) 786-6116.